Lightning

RDUCH BELLS & CLOCKS
KATHEDRAL PRO
KATHEDRAL PRO LED halogen is equipped with state-of-the-art LED technology and the specially designed optical lens system to deliver 120º light and 16.000 lm emissions. Due to KATHEDRAL PRO we are able to meet almost any requirement of the sacred light.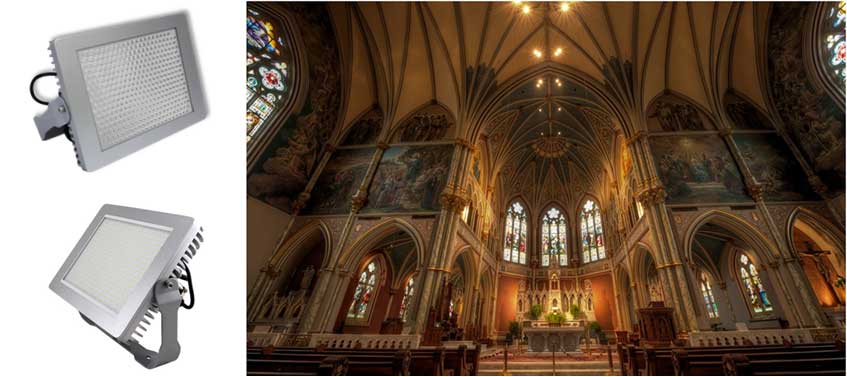 BASIC CHARACTERISTICS OF THE DEVICE
Ergonomic design
DISTANCE led system
Narrow and wide light angle of 60°-120°
Energy efficiency A++
Four light colours 3000 k-4000 k-5000 k-6500 k
Effective work 135 lm/W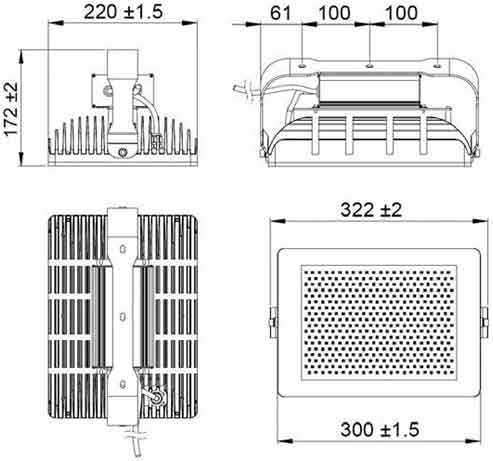 Power supply voltage

230V, 50Hz

Operation temperature range

-30ºC…+40ºC

Energy class

0.5A

A++ (118W)

Light colour

3000k – 6500k

Maximum humidity

93±3%

LED life

> 60 000h

Protection degree

IP 65

Weight

6.1 kg

Housing dimensions (length x height x width)

322x220x172
---
Basilica PRO
BASILICA PRO LED halogen is a powerful light source that delivers high performance light output of over 53.000 lm (490 watt) and advanced optics (30º and 60º). For this reason, BASILICA PRO is perfect for the applications in the high altitude of the vaults. The luminaire is remarkably light due to the use of magnesium alloy.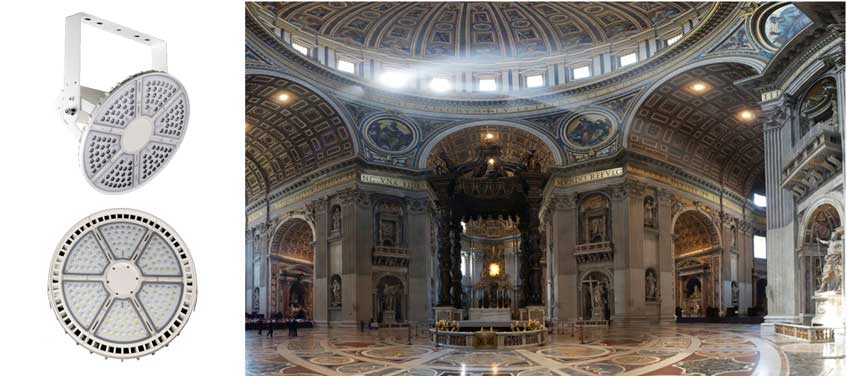 BASIC CHARACTERISTICS OF THE DEVICE
Ergonomic design
DISTANCE led system
Narrow and wide light angle of 60°-120°
Energy efficiency A++
Four light colours 3000 k-4000 k-5000 k-6500 k
Effective work 135 lm/W
BASILICA PRO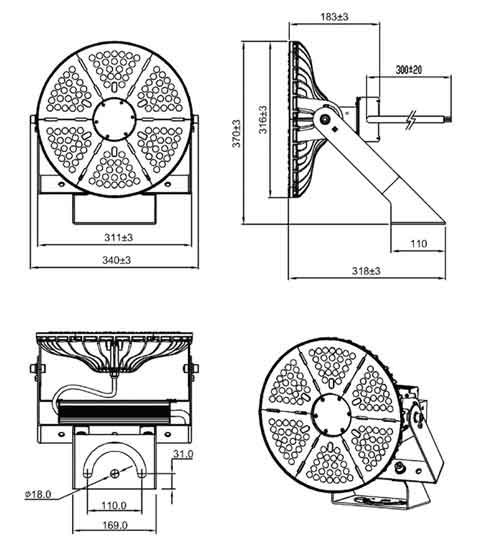 Power supply voltage

230V, 50Hz

Operation temperature range

-30ºC…+40ºC

Energy class

0.85A

A++ (190W)

Light colour

3000k – 6500k

Maximum humidity

93±3%

LED life

> 60 000h

Protection degree

IP 65

Weight

6.3 kg

Luminaire dimensions (diameter x length)

340x183
BASILICA PRO - 290W VERSION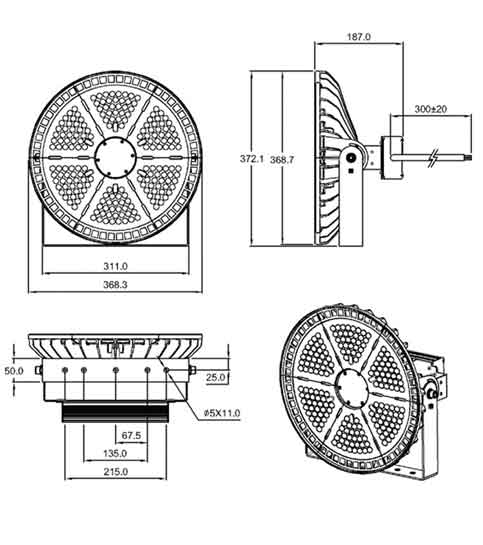 Power supply voltage

230V, 50Hz

Operation temperature range

-30ºC…+40ºC

Energy class

1.29A

A+ (290W)

Light colour

3000k – 6500k

Maximum humidity

93±3%

LED life

> 60 000h

Protection degree

IP 65

Weight

6.5 kg

Luminaire dimensions (diameter x length)

368x187
BASILICA PRO - 490W VERSION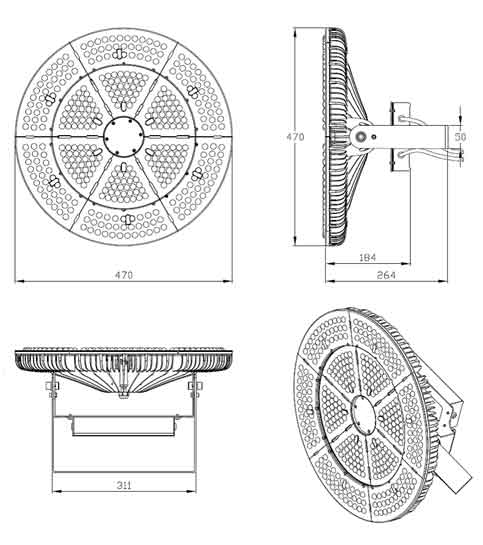 Power supply voltage

230V, 50Hz

Operation temperature range

-30ºC…+40ºC

Energy class

2.15A

A+ (490W)

Light colour

3000k – 6500k

Maximum humidity

93±3%

LED life

> 60 000h

Protection degree

IP 65

Weight

10 kg

Luminaire dimensions (diameter x length)

470x264